Management Team
The success of our group can be directly attributed to the high quality of leadership and the strength of our management team. Our goal is to ensure the continued success of our financial representatives by providing the proper guidance and support to help them experience both personal and professional growth.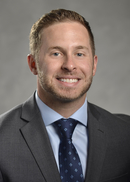 Managing Director
Office 305-639-8602
My Networks:
TJ Pacchioli was born and raised in South Florida.  He married Leslie in 2013 and welcomed their daughter, Paige, to the family in 2015.  TJ enjoys sports, exercise and spending time with his friends and family.
TJ is a graduate of Concordia University Wisconsin where he majored in Business.  TJ was a Four Year Letterman, Three Year Starter and Two Time Conference Champion for the football team while at Concordia.  This is where he continued to build on his foundation of success, hard work and dedication.
In 2012, Mr. Pacchioli  joined the Fort Lauderdale office of Northwestern Mutual where he earned honors as The South Florida Group's top new advisor in 2013, when he also finished in the Top 10 in the Country's Southern Region.  He followed it up with a strong 2014 and another Top 10 Finish in 2015 before joining The Miami Office as Managing Director in August of 2015.  TJ focuses his practice on helping his clients with their insurance, investments and retirement planning.
Nationality:  USA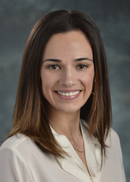 Field Director
Office 305-640-5880
Kristin began her career as an intern with Northwestern Mutual while obtaining her bachelor's degree in business administration with a major in International Finance and Marketing at the University of Miami. Upon graduation, she became a full-time financial representative. Since joining Northwestern Mutual Kristin has been among the top producing financial representative in her peer group for six consecutive years.
Kristin received the Power of 10 (2006-2007) college intern award in Northwestern Mutual's Southern Region. She also qualified for Northwestern Mutual Pacesetter First 40 (2007). As a result of her fast start, Kristin was featured on the MTV U program "A Day in the Life," where she shared her successes and experiences as a Financial Representative. 
In 2012, Kristin was one of 25 representatives to win the Community Service Award from the Northwestern Mutual Foundation. For her exceptional volunteer commitment with the Women's Fund of Miami-Dade, the Northwestern Mutual Foundation gave $10,000 in honor of Kristin's volunteer work.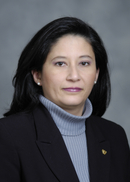 Alejandra Rodriguez
Director of Operations
alejandra.rodriguez@nm.com
Office 305-549-8789
Alejandra moved to the United States from Colombia in 2000 and began working with Northwestern Mutual two years later, during the beginning stages of the Miami office. Her background as a business owner and B.S. in Chemical Engineering helped her develop her role from a temporary staff person to Director of Operations. She currently oversees the administration of the office, implementation of new office procedures, participates in the training and support of new Financial Representatives as well as provide support to Managing Director, TJ Pacchioli.
Alejandra enjoys reading and spending time in outdoor activities with her husband Jaime. They are blessed with three smart children, Juan Sebastian, Daniel Felipe and Maria Alejandra. When they made her an empty nester in 2014, she started volunteering at the Arsht Center for the Performing Arts.
Colombia
Nina Laura Wilson
Recruiter
nina.wilson@nm.com
Office 305-549-8919
Russia