Associates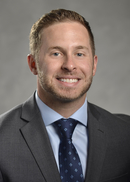 Financial Advisor
tj.pacchioli@nm.com
My Networks:
TJ Pacchioli was born and raised in South Florida.  He married Leslie in 2013 and welcomed their daughter, Paige, to the family in 2015.  TJ enjoys sports, exercise and spending time with his friends and family.
TJ is a graduate of Concordia University Wisconsin where he majored in Business.  TJ was a Four Year Letterman, Three Year Starter and Two Time Conference Champion for the football team while at Concordia.  This is where he continued to build on his foundation of success, hard work and dedication.
In 2012, Mr. Pacchioli  joined the Fort Lauderdale office of Northwestern Mutual where he earned honors as The South Florida Group's top new advisor in 2013, when he also finished in the Top 10 in the Country's Southern Region.  He followed it up with a strong 2014 and another Top 10 Finish in 2015 before joining The Miami Office as Managing Director in August of 2015.  TJ focuses his practice on helping his clients with their insurance, investments and retirement planning.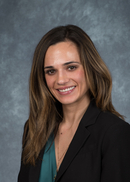 Financial Representative
kristin.francisco@nm.com
Kristin began her career as an intern with Northwestern Mutual while obtaining her bachelor's degree in business administration with a major in International Finance and Marketing at the University of Miami. Upon graduation, she became a full-time financial representative. Since joining Northwestern Mutual Kristin has been among the top producing financial representative in her peer group for six consecutive years.
Kristin received the Power of 10 (2006-2007) college intern award in Northwestern Mutual's Southern Region. She also qualified for Northwestern Mutual Pacesetter First 40 (2007). As a result of her fast start, Kristin was featured on the MTV U program "A Day in the Life," where she shared her successes and experiences as a Financial Representative. 
In 2012, Kristin was one of 25 representatives to win the Community Service Award from the Northwestern Mutual Foundation. For her exceptional volunteer commitment with the Women's Fund of Miami-Dade, the Northwestern Mutual Foundation gave $10,000 in honor of Kristin's volunteer work.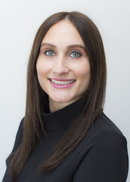 Financial Advisor
whitney.ditlow@nm.com
Whitney began her career as a college intern with Northwestern Mutual while obtaining her BBA in Finance at the University of Miami. Upon graduation in 2008, Whitney became a full-time financial representative.

Whitney is a problem solver. Her role is to listen, educate, and work with her clients to identify their definitions of financial security and then focus on solutions that can help make those financial goals a reality. Whitney helps find the right solutions for personal, family and business needs. She relies on both her knowledge and the expertise of a team of specialists available through Northwestern Mutual. Together they provide innovative solutions and professional direction to help clients accomplish their objectives.
 In 2011, Whitney received the Gold Award and was recognized as one of Northwestern Mutual's Women Leaders. In 2012, she was recognized as Top 10 in the Southern Region for all third year representatives, and was a Top 10 Qualifier in New Clients for all women nationally, as well as, the leader in New Clients in The South Florida Group.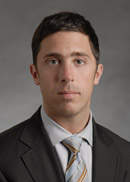 Financial Advisor
matthew.ferrara@nm.com
Matthew joined Northwestern Mutual after 10 years in sales and management positions with companies that spanned the range from small technology start-up to Fortune 100 Enterprise.  He has a been a client of Northwestern Mutual since he was six months old, and his immediate family has almost 50 years combined tenure working at Northwestern Mutual. He feels fortunate to work for an organization that believes that acting with the client's best interest in mind makes good business sense. Matthew is a Pacesetter First 40 (2010) and conducts an on-going lecture series that educates medical residents and fellows on how to best build financial security as they transition into their full-time career.
In 2007, Matthew and his brother Pete (Northwestern Mutual - Boulder, CO) traveled to the Himalayan Kingdom of Bhutan with Surgicorps International - volunteering on a medical mission that provided surgery to burn and bear attack victims as well as those with congenital defects such as cleft palates. Matthew attended the University of Colorado at Boulder where he studied Western Philosophy, English Literature, and Buddhism.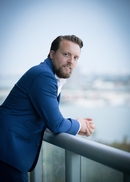 Financial Advisor
david.gruen@nm.com
My Networks:
David Gruen began working with Northwestern Mutual at the end of 2010 in Miami.  He concentrates on clients that are business owners or independent contractors that are in the highest tax brackets or generating revenue up to 50 million or 500 employees.
David comes from learning and growing up in his Father's high end practice in Washington DC and concentrates specifically on creditor protection, managing the impact of taxes, liquidity needs, and goal savings.
Mr. Gruen spent the first four years of his career creating a College Unit for the Miami Office from scratch to an award winning program.  David still does speaking engagements with various college organizations as well as internally with advisors within Northwestern Mutual.
David has attended multiple dedicated schools to growing his knowledge base and technical expertise.  David is committed to finding outside of the box solutions for clients to put them in the strongest financial position possible.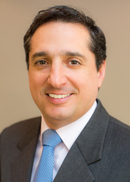 Financial Advisor
mauricio.beltran@nm.com
Colombia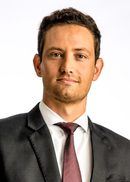 Financial Advisor
oltion.mollaymeri@nm.com
Oltion Mollaymeri is a person of passion, honor, authenticity, and determination. These traits have afforded him many opportunities and are what most of his clients know and appreciate about their business relationship.

Moreover, Olti is a strong believer in God and he has renewed faith and purpose in life.

At an early age, Olti worked hard to teach himself multiple languages and the wonderful game of tennis. His personality was molded through these experiences and helped instill a strong sense of perseverance.

From the first day Olti picked up a tennis racquet, he never looked back, ultimately becoming obsessed with the sport and achieving great success both nationally and internationally. Tennis served as a platform for induction at his alma mater in Tennessee, where he studied both international business and economics.

He is a resident of Miami since 2006 and he is married to his beautiful wife Julie Harris. Julie has been and continues to be his foundation of personal and professional success.
Albania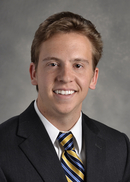 Financial Advisor
michael.snyder@nm.com
My Networks:
Mike joined Northwestern Mutual in 2011 as a college intern. Within the Miami office, Mike became an award winning intern, placing in the top 100 in total production for company-wide interns, and earning the opportunity to acquire his series 7 and series 66 while still in college. Mike graduated from the University of Miami with his BSBA in 2013, and went full time as a financial advisor with the firm.
Mike became a CFP® certificant in 2015. As a CERTIFIED FINANCIAL PLANNER™ professional, Mike designs comprehensive financial plans for his clients.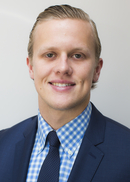 Financial Advisor
dylan.dadesky@nm.com
Dylan was born and raised in Miami and attended Florida State University for his undergraduate degree, where he double majored in Finance and Economics. During that time, he spent most of his summers in the finance arena interning with Morgan Stanley, giving him a knowledgeable background in the financial services industry.
Dylan then began working with Northwestern Mutual in the summer of 2015 as a post-grad intern and after about a month, quickly transitioned to a full time representative. Within the first 6 months he accomplished Pacesetter First 40 and realized this career was for him. Dylan focuses on listening to people's idea of their ideal financial future and helping them bridge that gap to make it a reality as efficiently as possible. Dylan hopes to continue to grow and take advantage of the opportunity that Northwestern provides.
Haiti
Financial Representative
akiva.zweig@nm.com
Akiva Zweig is a native Floridian originally from the Miami Beach area. His family, including his six children, all live here in Miami and dedicate much of their time involved with several local schools of Jewish education. Prior to making the decision to transition into a career as a financial representative, Akiva worked for many years as a teacher and Rabbi.  
Akiva dedicates much of his free time to studying Torah. He also enjoys reading and spending time with his family.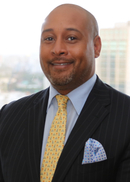 Financial Representative
gregory.branch@nm.com
Greg received his Bachelor's, with honors, from Princeton University in 1996, and his MBA from Harvard in 2001.  Greg has over 20 years of experience as a financial professional – starting his career with Goldman Sachs, and then Morgan Stanley prior to business school.  Then, after graduating from Harvard Business School, Greg went on to serve lengthy tenures with Alliance Bernstein as a Vice President, with UBS as an Executive Director, and with Cannacord Genuity as the Managing Director in charge of the Southeast Region.  
Greg has a vast wealth of experience and expertise that he acutely harnesses for the benefit of each and every client he serves.  He would be happy to assist you and yours with any insurance, investment, financial planning, estate planning, or tax strategy needs.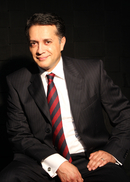 Financial Representative
roberto.ruvalcaba@nm.com
Roberto is an executive uniquely poised to help clients identify and quantify financial risks. Roberto and the Northwestern team prepare financial plans for clients not only in the U.S. general market, but for the rapidly emerging US Hispanic market. These plans generally address the risks of dying too soon, becoming sick or injured and having sufficient assets for retirement or other financial goals. Bicultural and bilingual, seasoned yet youthful, he has amassed formidable experience creating and managing sales and marketing divisions for some of the world's leading companies. Before joining Northwestern, multinationals Reader's Digest, Televisa and ACNielsen were all beneficiaries of his initiative, expertise and international perspective.
Roberto earned a Masters of Business Administration and holds a Bachelors degree in Actuarial Science with a minor in Finance. Throughout an executive career marked by impressive international experience, Roberto has lived in Mexico City, Manhattan, and Toronto. He currently resides in Miami. As passionate about life outside the professional realm he enjoys reading, running, and golfing.
Mexico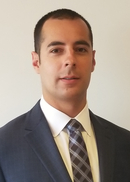 Financial Advisor
milos.vujovic@nm.com
Milos is originally from Belgrade, Serbia, where he had a beautiful childhood. Milos is part of the Serbian community in Miami and has over eight years of management and operational experience in business development.
As an undergraduate he managed to obtain two majors while working full time at his home town. At the end of 2014, he graduated from FIU with a Master of Science in Finance. Milos has been preparing his whole life for the financial industry and chose to work for the best.  
He doesn't let a challenge discourage him, "doors don't open on their own, you need to be persistent. If I want something, I go for it."
Serbia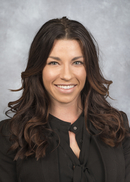 Financial Representative
jennifer.davis@nm.com